Learn How Precision Manufacturing Gets Your Appliance Working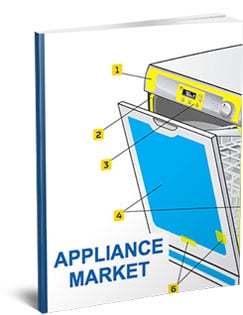 Noise and leakage are some of the biggest complaints in the appliance industry. Did you know it's up to your gasket or seal manufacturer to prevent these issues?
CGR's custom-shaped components can be found across a diverse set of industries.
Our precision manufacturing capabilities supply custom designed parts to appliance manufacturers, both retail and commercial. Among other functions, our parts keep appliances watertight, and facilitate quiet operation.
Here are a few examples of CGR products at work:
Silicone materials used under touch pads and gauges for cooktops
Vibration mounts for internal motors
EPDM sponge material for control panel gaskets and dust barriers
Please fill out the brief form on the right to learn how manufacturing contributes to all the different parts in your appliance.